Roleplay shopping can be a really fun way of learning about coins as well as practising counting, all with the inclusion of motivating toys and items!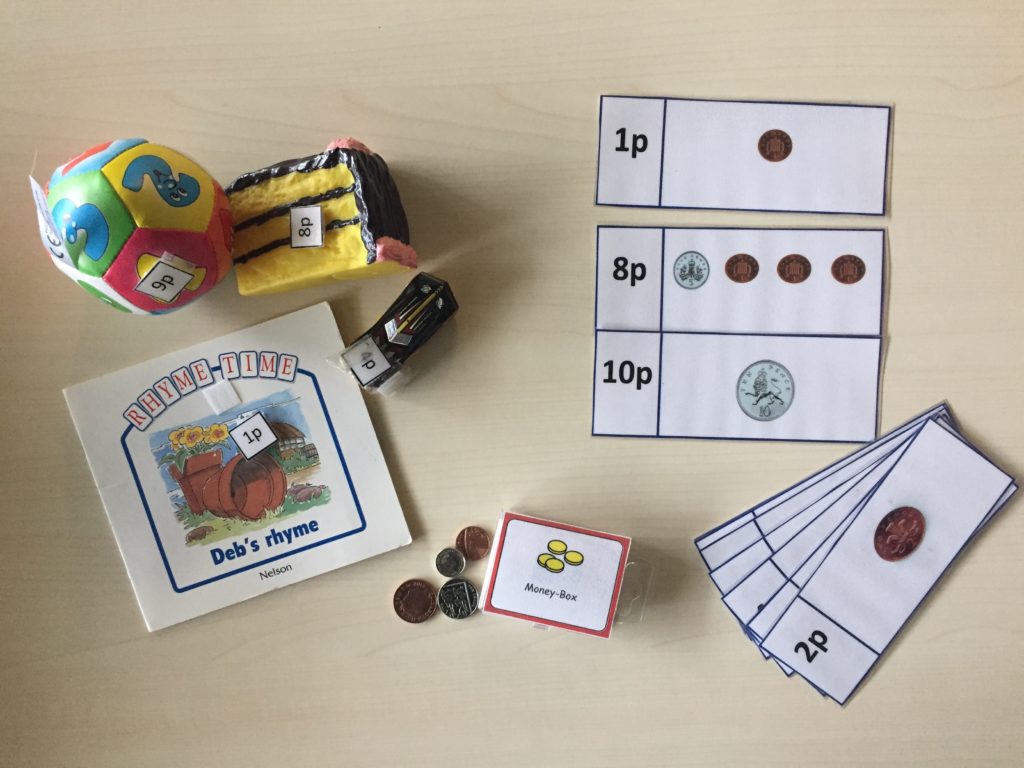 Items Needed:
Firstly, find some toys or items that the child will be really motivated by, anything from bubbles, to cars, to balls to their favourite snack item.
Label them with a price, an amount that the child can count to.
Make some coin visual supports to help the child learn the coins and how much they amount to. Visual supports can be removed once the child has learnt the coin. You can download the coin visuals below. They will last longer if they are laminated, but this is not essential.
4. Find some coins and put them in a little purse, wallet or money box.
5. A toy till can always be fun but not essential
The Game:
Place the items in view, the child can choose an item by their preferred means of communication; saying the items name, forming a symbol sentence, signing or choosing a symbol/ photo.
Adult to then show how much money the item costs via the label on the item.
Child to use the visual support to help find the correct coins. Support the child to count if necessary. Gradually reduce the support, encouraging the child to count as independently as possible.
The child can then give the adult the coins in exchange for the chosen item.
Have fun!
Learn about inclusive teaching and support strategies
My short online courses teach you practical skills and knowledge through bitesize videos and downloadable resources.
Designed for teachers, children's professionals as well as parents and carers.
Grab my FREE Inclusive Teaching Strategies Guide!
11 Inclusive Teaching Strategies to support ALL children
Enter your name and email below and get the Inclusive Teaching Strategies Guide sent straight to your inbox!
Learn how you can help autistic children reach their potential
You are invited to join our online courses and support community, to help build your practical knowledge and skills in enhancing the learning and development of autistic and neurodiverse children.